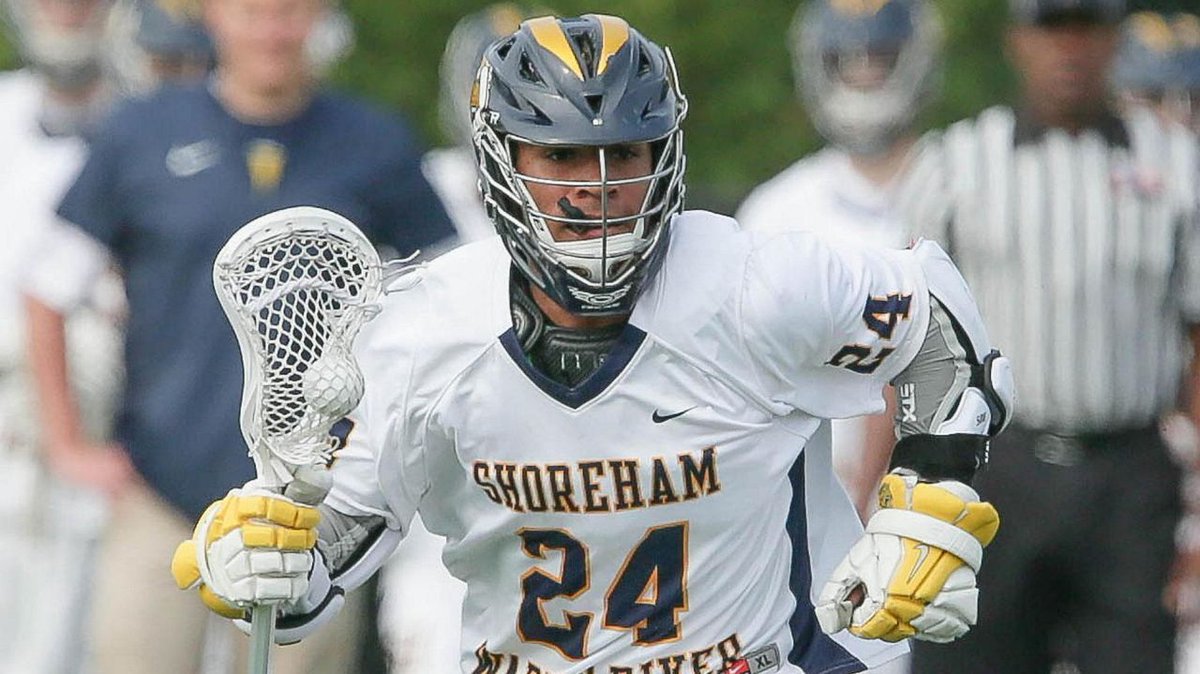 One of Long Islands finest lacrosse and football players is UNC bound Xavier Arline. An absolute nightmare for defenses to cover, he seems to be able to score at will. He boasted a robust 61 goals and 59 assist accumulating a total 120 points. In football he rushed for a gaudy 904 yard on an impressive 9.93 yards per carry with 17 Rushing TD's.But how does he balance the two and what made him choose LAX over Football?
Q: How do your football skills help you in lacrosse and vice versa?
All of the training I do includes footwork. Footwork is my key to success. Being able to make quick cuts in and out of holes on the football field correlates with my quick change of direction behind the cage for sure. Playing football before the lacrosse season keeps my footwork up to speed so I'm ready to go when the time comes. Using my god given talent which is my speed has been so important for me in all aspects of my young career.
Q: How hard is it to balance playing both sports at a high level while still being a student?
It can be difficult and stressful at times for sure however something my parents always tell me is, " do what you need to do before you do what you want to do",. in other words I keep my priorities straight and sacrifice to manage this life style. A lot of late nights and early mornings.
Q: What made you pick lacrosse over football when making your decision for college?
I haven't really picked one over the other I love both, and if I am fortunate enough to have the opportunity to play both I absolutely will.
Q:Why did you decide to join Tar Heel Nation over the many other schools looking to acquire your talents?
Between 8th and 9th grade, back when I committed to UNC as a 13-year-old, what's not to fall in love with. Carolina is college town USA. It is beautiful, a perennial powerhouse in terms of athletics, very good academically and challenging to get into and on top of all that, there is beautiful weather. I am grateful for all the places that took interest in me but at the time that's where I felt most comfortable.